Recently I got to be a bridesmaid at my aunt´s wedding. Having a part in the bridal party was amazing, but knowing certain tips and tricks definitely came in handy. From doing the hair and makeup, all the way to the reception at the end. There were many things that I learned or was tolled along the way. And even if a wedding is not in your future, I hope you will find them useful either way. So, here are some points to know for a wedding and the experience I had as a bridesmaid.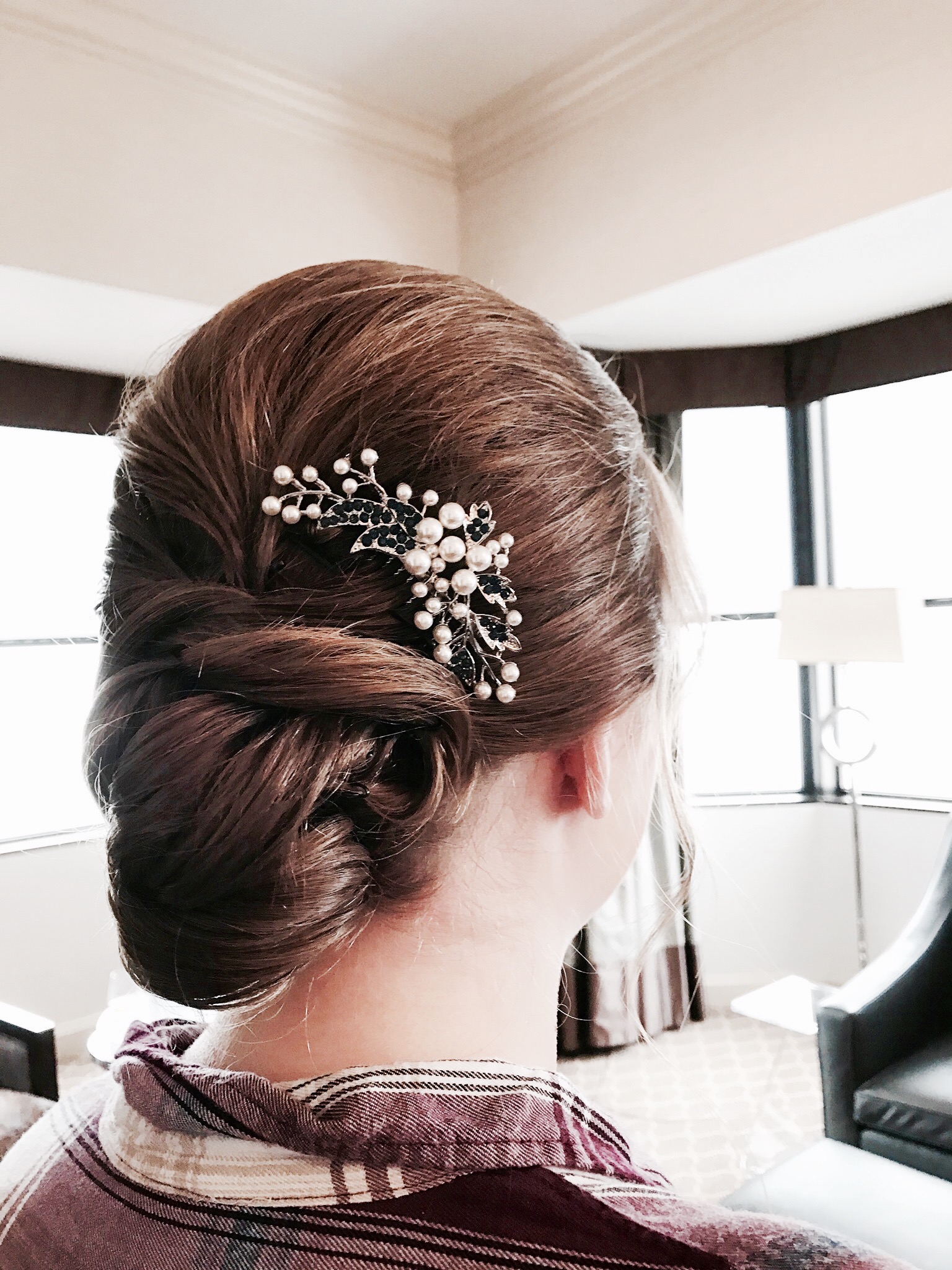 Firstly, The hair. During my day to day life, I rarely wear my hear up and if I do it mainly in a ponytail or bun. But, when you are in a bridal party you go full out. I got to have my hair styled in a unique twisted bun with a navy blue leaf pin. Along with my makeup that actually stayed in all night long! while having it all professionally done was breathtaking, do make sure you bring your own makeup with you. Because it would look weird if the colour of the foundation wasn't even the right shade for your skin. And having your own makeup on hand puts your mind at ease knowing that you trust everything going onto your face.
While all of the pre wedding makeovers were fun, it could have been a disaster if it was all wrecked trying to get changed for the ceremony. So when you are getting all glamoured up, make sure to wear a buttoned up t-shirt so nothing gets caught, torn, or smeared off. Because there is nothing worse than frantically trying to fix hair and makeup before a wedding.
Although being a bridesmaid was an amazing experience, there are many things that you have to keep in mind. In my case, I was up from 6 am all the way to 12 pm. So, one thing you have to make sure of is to drink water and eat food. They may seem like small things that you wouldn't forget but trust me. When you are running around doing last minute arrangements it can slip your mind. In my experience, we were always making sure the bride was eating and drinking water, yet we were always forgetting ourselves.
Weddings are long, not going to lie. You have the ceremony the reception, the dinner, speeches, dancing, and tons more. Yet if you're in the bridal party it starts much earlier, so make sure you have a decent amount of sleep before hand. Because with all of the running around you will be doing, it will help you stay awake for the amazing night to follow.
Although weddings mean you should dress up, you have to make sure you wear shoes that you feel comfortable in and not get blisters from. Even for the reception having those nice pairs of slip on shoes could save your feet from a night of pain. I can vouch for this statement 100%. The amount of walking, standing, dancing that happens at a wedding is beyond compare. So making sure your feet don't fall off is very important.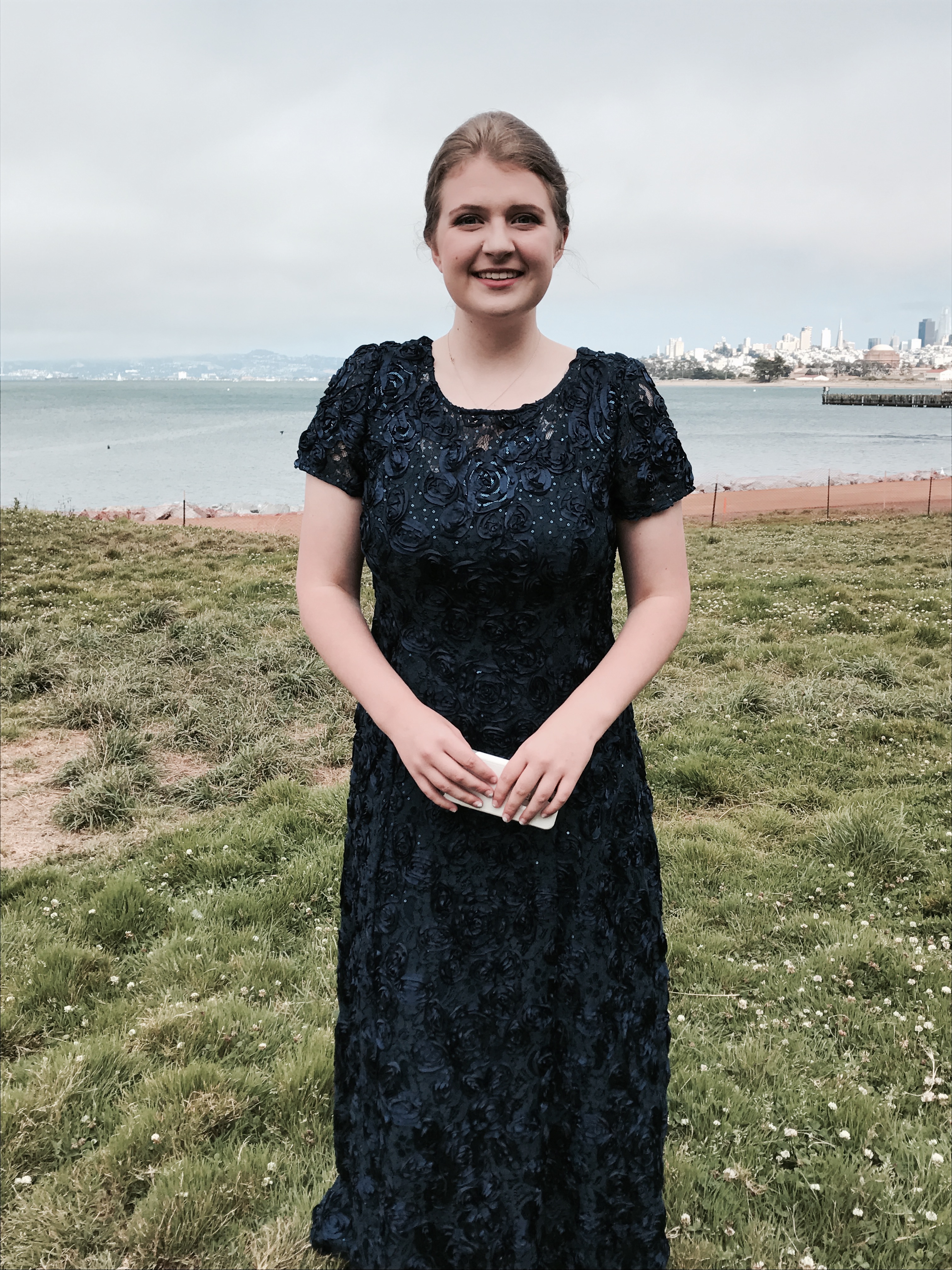 But most of all just have fun. This is a night that will be remembered for a long time so make the most of it. I can tell you I made a fool out of myself on the dance floor multiple times. Especially when a guy asked me to dance that was a professional dancer but hey, it was fun.  And yes I have pictures sent from my family of the whole dance. But that is what made the wedding special for me and will make it one to remember.
Anyways, I hope you enjoyed this post from me and I hope to see you again. Let me know in the comments below if you have ever been a bridesmaid/groomsmen and what was like for you?