Recently I took a trip to San Francisco for my aunt's wedding and being fortunate to be her bridesmaid. It was an amazing experience but my favorite part of the trip was visiting Fishermans Wharf. So here is one of my favorite bits about the trip.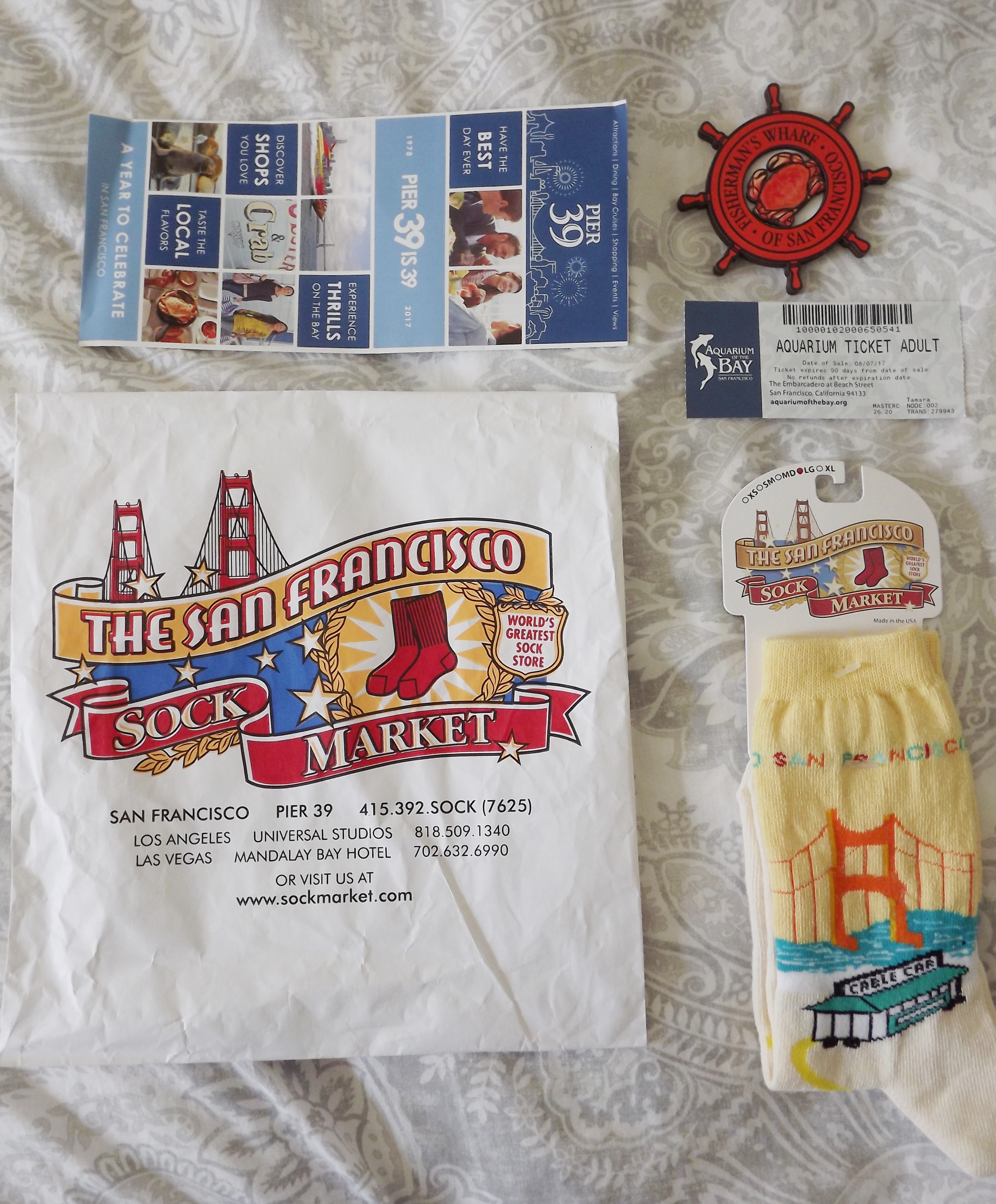 Firstly, the shops. I am a person who loves trinkets and bits and bobs. A cute key chain, magnets, or in this case socks I must have. It's weird I know but they make my heart happy and it is one way that I like to remember great adventures.
One of my favorite shops that I went to was the Sock market, it was a store filled with socks and it was amazing. I got two pairs of socks while I was there the ones you see above of the Golden Gate Bridge. Along with a pair of peach colored socks with gray manatees on them. Some smaller things I purchased are the ship wheel magnet with a crab in the middle. It also says Fishermans Wharf on it which I am very happy about. At the moment the magnet is attached to my desk lamp for all to see. Another trinket I also go was a key chain of the Golden Gate Bridge to hang off my school backpack.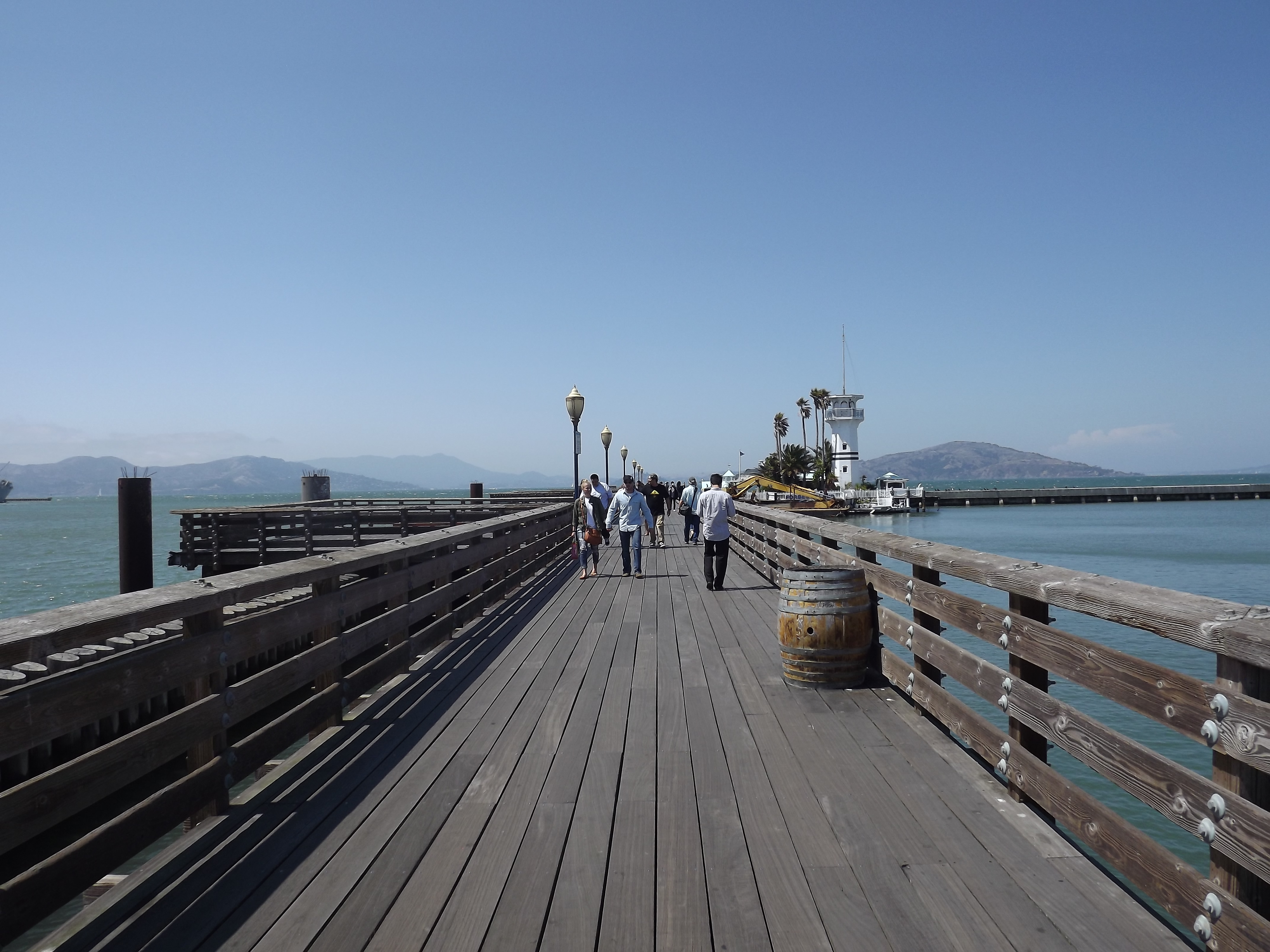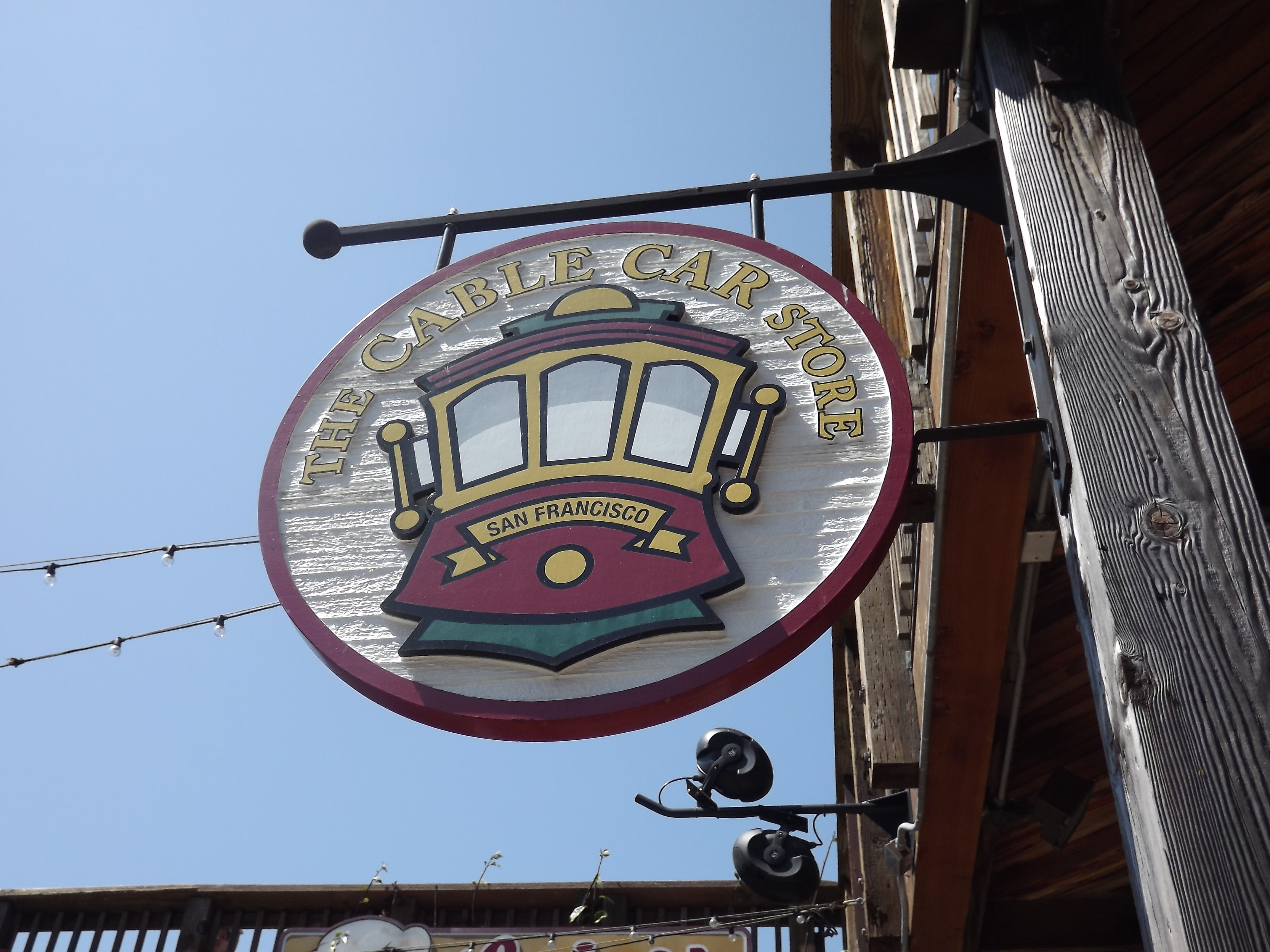 One thing that you should know about Fishermans Wharf is that there are so many things to see, including the famous Pier 39. From the tip of the pier, you can see the whole bay even Alkastraz in the distance. Also, for some strange reason, I haven't figured it out myself but there were over 100 seals on a dock outside of a restaurant just right of the pier. It was a sight to behold but still so confusing as to why they were there.
Another thing about the Wharf was the live music. There was an amazing musician by the name of Lone Sound Ranger . He captured my attention. he used multiple instruments attached to his body to make a masterpiece of music. He was a joy to watch because he used every possible moment to bring his music to life. Whether it was the way he moved to bring the sound of instruments to life. The way the music sounded, He is an inspiring artist who I would gladly listen to again. (I have linked his Instagram so feel free to check him out!)
Lastly, The most interesting part about the whole experience was the aquarium. They had countless animals that I had never seen before which was an amazing experience. Another feature about the aquarium was the tunnel you could walk through. It allowed you to be apart of the ocean, to make you feel as though you were among the fish and sharks. But, there was also a touch pool where I got to feel a stingray and dogfish which was very…weird.
Overall, I loved my trip to the fishermans wharf in San Francisco and I can not wait to visit again. Mainly just to get more socks from the sock market.