Yes, I do admit that my bag may consist of food crumbs and empty packages of gum, but for today's post, I thought I better leave those details out…I do clean it out I promise. Anyways, I thought it's time to share with you what I carry with me on a daily basis.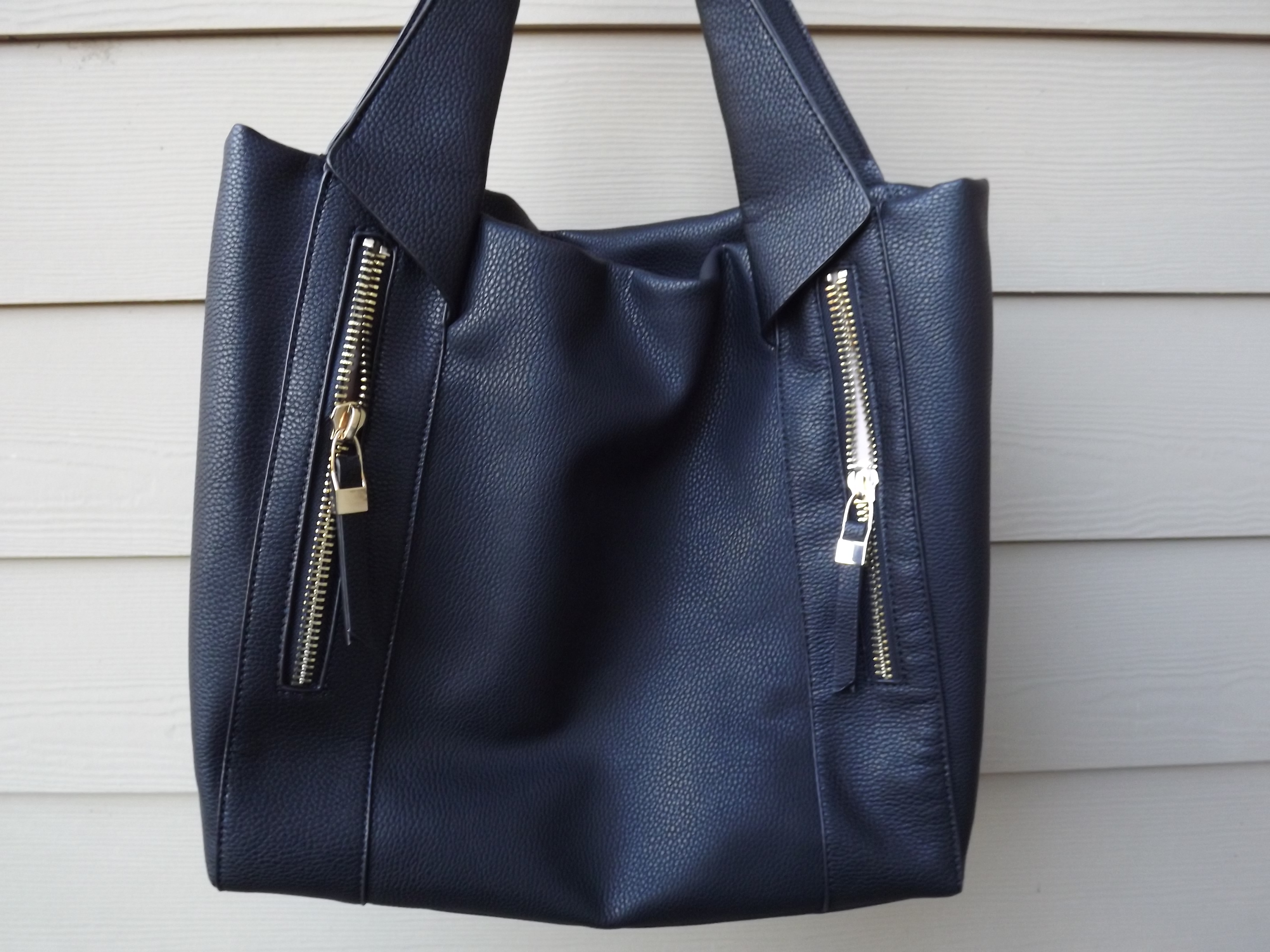 Urban Expression Bag 
Let's start with the bag. I found this bag over the summer and I have not stopped using it since. This is the perfect size bag to carry around everything I need in a day, it even fits my camera which came as a shock to me. Since I am currently in school I mostly take it to school with me when I only have a few classes.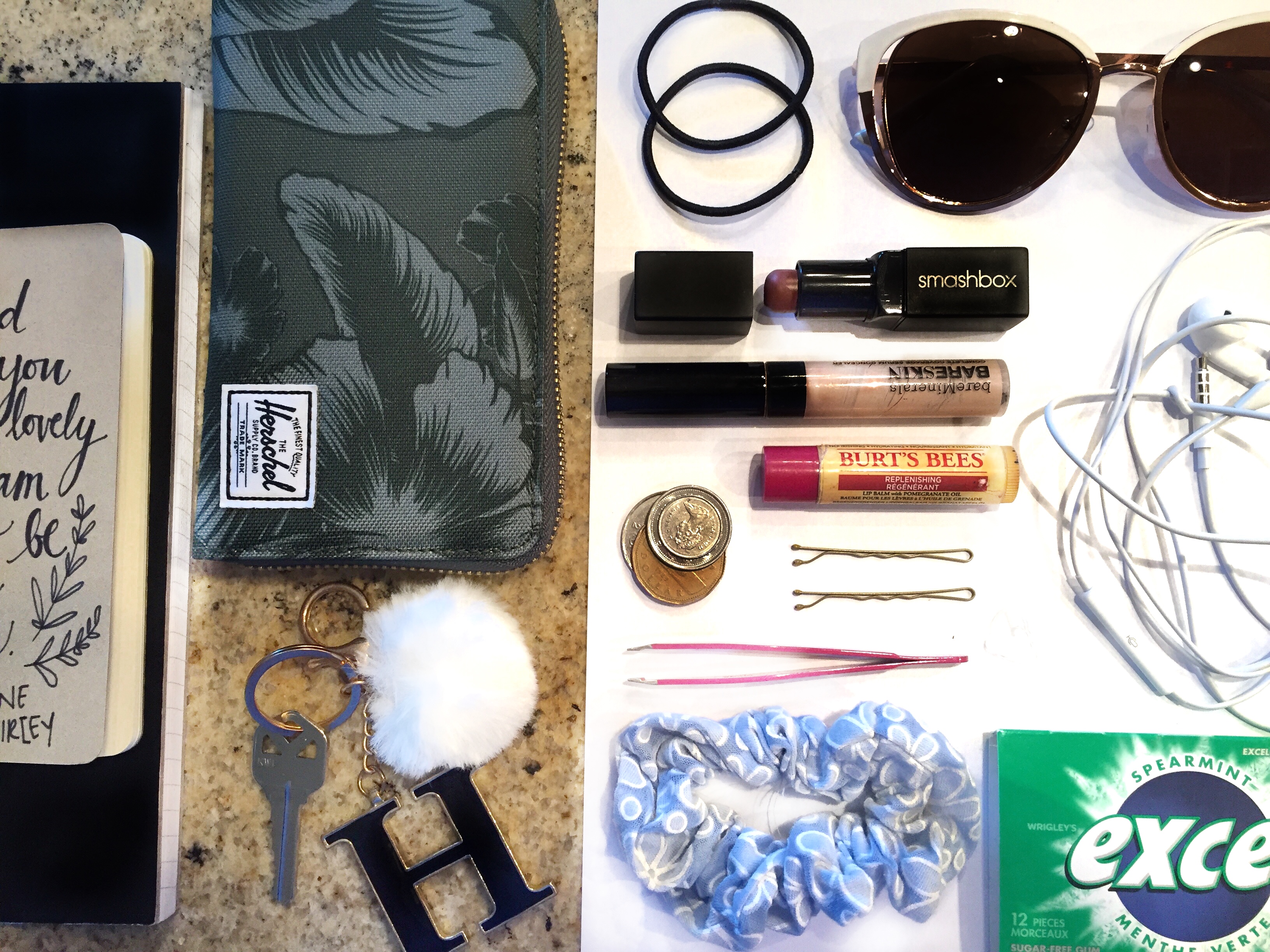 Brown Notebook
This notebook I carry with me 24/7 it's full of random stuff, doodles, notes, blog post ideas. It's basically a peek inside of my head.
Black book
This is my bullet journal, it basically serves as my agenda, notebook, and visions board all in one. There is a picture of it on my "Back To School" post.
Herschel Wallet (army green palm trees)
I'm a big fan of Herschel, especially their bags. This wallet is HUGE and I really do use up all the space. It holds all of my necessities along with old photos, random tickets, and pieces of  paper with random notes on them, so the size definitely matters.
House key
Can't leave without those.
Apple Headphones
They came with my phone, they work. So I like them.
Smashbox lipstick
 This lipstick is one of my favourites right now because of its lush nude colour and how moisturising it is on my lips.  It can be found on my "Lips to Savour" post.
Bareminerals concealer
This Baremineral concealer in shade light 02 is one I always carry with me if my blemishes start to show I always have something to cover them up with. Pimples go away.
Burt's Bee's Lipbalm 
This honestly does not need explaining, it is one of the best lip balms out there I have one in every single bag of mine. My school bag, my pencil case, my makeup bag. So that basically explains how much I love it.
Chewing Gum 
If you know me, you will know that I ALWAYS have gum on me. Mostly spearmint gum because that is my favourite.
Sun Glasses 
Believe it or not, I actually purchased these at forever 21 and I wear them almost every day. They are very comfortable on my head and the sunglasses aren't to big when it comes to size.