My study habits have changed over the years, getting new inspiration from people around me. But since I am now heading into my final year of high school in the fall.
I have made a list of some study habits that work for me. All things considered, this means that these tips may not work for you. On the other hand, you may find inspiration for other study hacks that may work for you.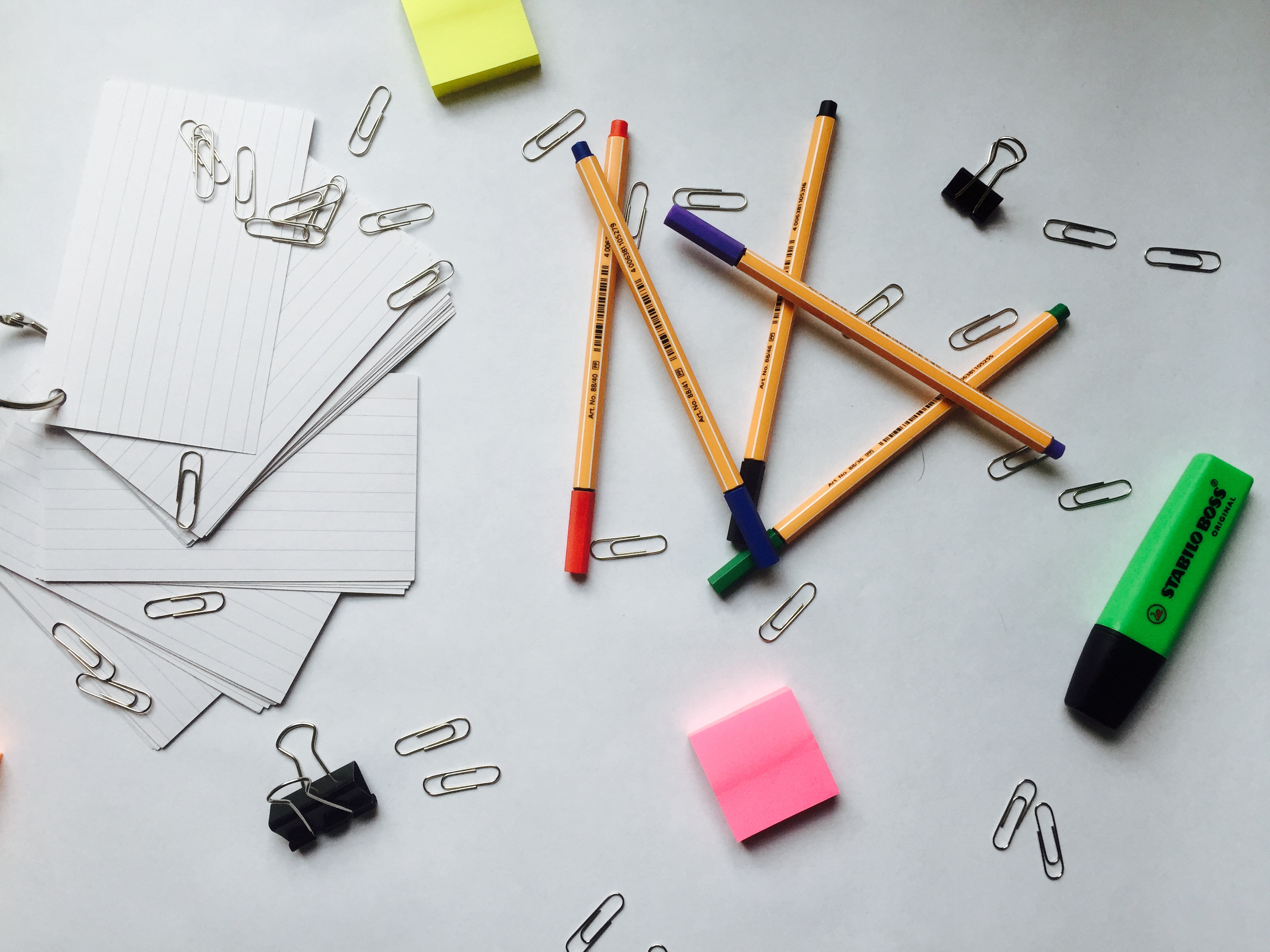 1. Get your priorities straight. 
Keep track of all your upcoming test dates, due dates, meetings, and assignments that you could forget about. I use to be the kid that would forget about the quizzes and due dates in my classes. I would scramble to get them done the night before. So create a place that you can write down all of the important info. For me, I have an agenda and I write down all of the critical information that I need to remember and it is all in one place. That way I can look ahead at all of the tasks in front of me.
2. Note taking 
For me personally, note taking is a massive part of my study routine. Depending on the class I will either hand write my notes or type them up on my computer. I tend to hand write the majority of my notes but I keep folders on my computer if we get a PDF file and/or Handouts in class. I will scan them onto my computer so I do not loose them in the future. This also makes it easier to find them for upcoming tests because all of my notes are divided into the separate units. Both in my notebook and computer which I find to be very helpful.
In my notebook, I am a MASSIVE colour coder. I tend to find that the more appealing my notes are, the more likely I am to study from them. Check out my Stationery Supplies post to get some insider tips on what pens are the best.
3. Electronics 
Now I know I am not the only one when I say this. My phone is a MAJOR distraction when it comes to my studying. With its constant alerts and notification, I feel obligated to check every single one of them and it does not help me study. Turning my phone on aeroplane mode has made a huge difference in my concentration, and if I need my wifi for my music (Spotify) then I will put it on ¨do, not disturb¨.  I won´t get those pesky test messages and snap chat notifications which are always my kryptonite.
4. Music 
On the topic of music, I have been loving Spotify ever since I got it. I create a playlist every month for my top picks, and music I have been loving. I have many playlists ranging from ¨If my life was an emotional rollarcoaster¨ to ¨Music videos in the car window" all the way to ¨Family Channel Hits¨. Having a playlist created for when you study I find to be very helpful. It helps me get into the zone and makes completing my homework a bit better. It also gives me a good time frame for how long I should be working for. When I hear ¨Pink Skies¨ by LANY I know I have reached my 30-minute marker and I should take a break.
5. Personal Space 
I am fortunate enough to have my own desk inside of my room, it is right in front of my window with all of my succulents. Having my own personal space that I can work on has really improved my study habits and concentration. I also have cubbies beside it that I store all of my textbooks, documents, and of course all of my stationary. Also having your workspace by a window that you can open allows fresh air to circulate in front of you which definitely helped me stay focused.
6. Get That Extra Practice. 
I usually do this in Chemistry and Pre-calc but if I have a chapter test coming up I will ask my teacher for old test and or worksheets. Doing this has helped me feel more confident in my skills when I write the test. They also act as practice test material so I can make sure I am covering everything when I am studying. Especially if it is a concept I am having a hard time grasping.
That is it for all of my study tips, if you have any others that you use, leave them in the comments below.